The Art Deco movement began in France, during the First World War. The style is known for its zigzag lines, symmetrical patterns, stepped forms, layers and pyramid tops. It became a global trend after the 1925 Paris Exposition and soon after many European cities began developing their own varieties of Art Deco buildings, which combined streamlined edifices, with one of kind façades that had art-deco geometry and national motifs. The style was described as fun, modern, technological and sophisticated, and according to historical records was inspired from cubism and futurism. Some of these buildings have become internationally known landmarks that attract millions of people to various European cities that still have an Art Deco feeling.
Kaunas, Lithuania
Kaunas is the second largest city in Lithuania and lies in the central parts of the country. It was the capital of Lithuania during the 1920s and 1930s, and during that time, numerous Art Deco buildings were constructed. The edifices were known for their simplicity and unique version of the style as they had Baltic folk elements. Today, Kaunas is a hotspot for Art Deco aficionados as it is home to several well-preserved buildings. The Christ's Resurrection Church is arguably the most famous Art Deco edifice in the city. Built from the mid-1930s to 1940, the structure is reputed to be a masterpiece of early 20th century modern architecture. During the Second World War it was used as a storehouse by the Germans and after the war, the Russians converted it into a factory. The edifice was finally consecrated in 2004 and its main feature is its 70 metres tall tower. Other notable buildings in the area are the Kaunas Central Post Office, the Great War Museum and the headquarters of Pienocentras. Kaunas was the first east European city to be recognised by UNESCO as a Design City.
Lisbon, Portugal
The Portuguese capital is home to some of the most magnificent Art Deco buildings in the world. Unfortunately, most of them have been neglected and today only, a handful of them have kept their splendour intact from time. The Teatro Éden is considered by many to be one of the most beautiful edifices of its style in southern Europe. Designed by Carlo Florêncio Dias and Cassiano Branco, the playhouse opened doors in 1931 and for over five decades was one the city's principal large-scale cinema houses. The theatre was closed during the late 1980s and was the subject of a major renovation project during the mid-1990s. In 2001, it was converted into a 134-room hotel. Today, only the façade of the playhouse has been preserved and yet it is a fascinating reminder of Europe's interwar architectural tendencies. The Parque Mayer, Nossa Senhora de Rosário de Fátima Church and the National Statistics Institute are other well-preserved Art Deco buildings that you would surely want to explore.
London, United Kingdom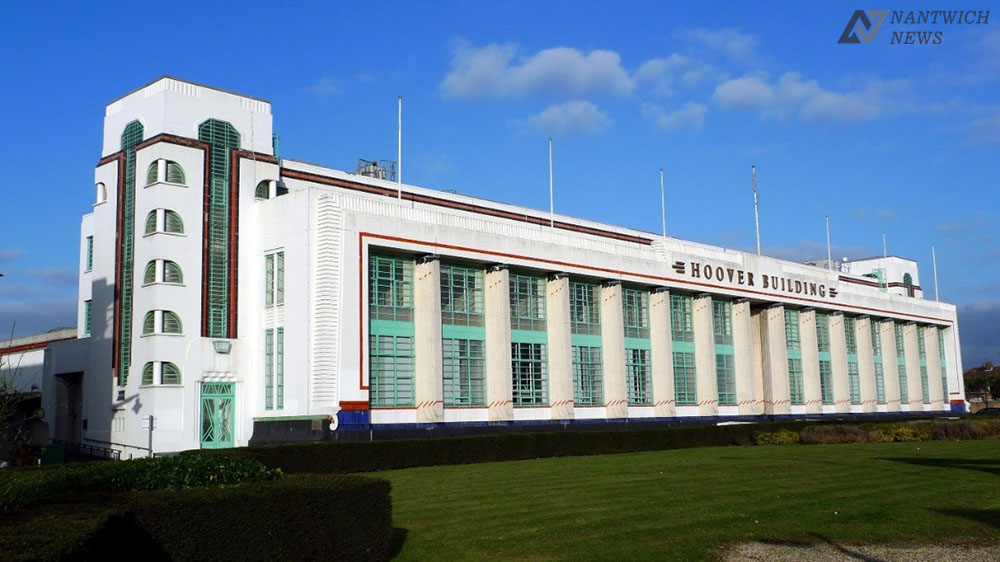 As aforementioned, Art Deco have several different variations, and London can offer you every single one of them, from the 1920s zigzags and geometrical shapes to the 1930s streamlined neon, chrome and concrete edifices. The Hoover Building in the district of Perivale is arguably Europe's most famous Art Deco structure. Constructed for the Hoover Company in 1933 and designed by renowned British architectural firm, Wallis, Gilbert and Partners, the edifice is currently being converted into a residential block, which will have 66 luxurious flats that will be complimented with the building's astonishing Art Deco façade. The presence of such structures has made the English capital one of the world's most desirable cities.
Nowadays, people from all over the globe relocate to London in order to commence a new chapter in their lives as the British capital has plenty to offer to its residents. The fact, that they can use reliable, comprehensive and fairly priced moving services only motivates their decision to pack their belongings and move to one of the world's greatest urban areas. Newcomers prefer using the options of pros like Beuser Group man with van company as it spares them from the hassle and stress that is involved in a relocation. It also gives them the comfort of mind that their valuables and fragile possessions will be prepared, loaded, unloaded and hauled by seasoned and accomplished contactors that have the needed human and technical resources to carry out the logistics and execution of their local or international removals.Nowadays, most removal firms are insured, which only adds to their desirability. They also have fleets of properly equipped Lorries and Lutons that can easily transport large, heavy, delicate and oddly shaped objects. Man and van services aren't use only for full-scale property removals nowadays, but for delivery jobs as well. Some companies, go even further and specialise not only in domestic removals but in commercial moves as well. Other well-known Art Deco buildings in London are:
Broadcasting House
Palladium House
Senate House
Carreras Cigarette Factory
The former Daily Telegraph building
The former Daily Express building
Battersea Power Station
Tooting Bec Lido
Oxo Tower
Odeon Leicester Square
Paris, France
Since Art Deco originates from France, it should not shock you that the French capital is home to a number of mesmerising buildings. The Palais de Chaillot is unequivocally, Paris's most famous Art Deco edifice. It is sits on the same site where once stood the Palais du Trocadéro and today is the centrepiece of the Gardens of Trocadero, which face the Eiffel Tower. The building was built for the 1937 International Exposition of Art and Technology in Modern Life and was designed by Jacques Carlu, Louis-Hippolyte Boileau and Léon Azéma. The palais has a central section and two wings, which are three independent structures that are not linked with one another. The edifices are decorate with sculptures from Raymond Delamarre, Alfred Bottiau and Carlo Sarrabezolles, and are engraved with quotations from celebrated French poet, philosopher and essayist, Paul Valéry.
Other notable Art Deco buildings in Paris
| | | | |
| --- | --- | --- | --- |
| Name | Location | Built | Architect |
| Théâtre des Champs-Élysées | 15 avenue Montaigne | 1913 | Auguste Perret |
| Palais de Tokyo | 13 avenue Président-Wilson | 1937 | – |
| Le Louxor | 170 boulevard de Magenta | 1921 | Henri Zipcy |
| Piscine Pontoise | Pontoise street | 1934 | Lucien Pollet |
| La Samaritaine | Rivoli street | 1933 | Henri Sauvage |
Bucharest, Romania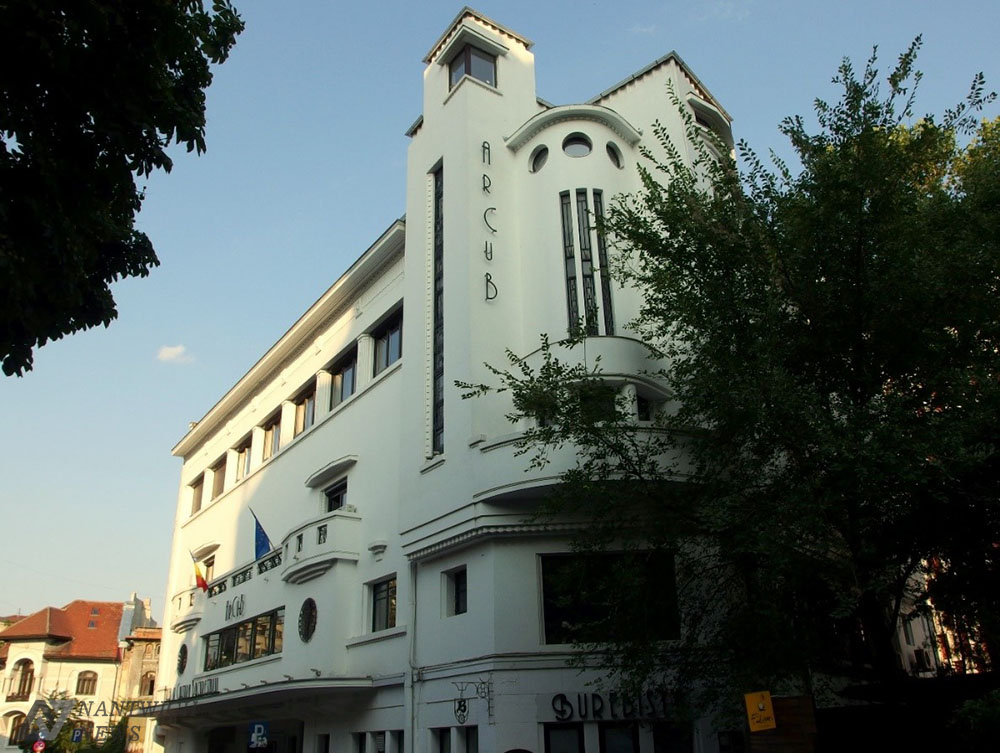 The Romanian capital was known as the Little Paris before the communist regime, and is Art Deco buildings played an important role into the city's reputation. The ArCub is Bucharest's principal arts centre and is the capital's most popular Art Deco structure. The edifice has elongated banner windows, which are typical for this particular architectural style. The Telephone Palace is another well-known local Art Deco building. It was the first edifice in Romania to have a steel structure.