Your goal is to save as much money as possible but you will not be able to save on some things. However, there are always ways to find the best solution that will ensure minimum costs, especially if you are hiring a company for your removal or if you are renting a truck to move your belongings. But, before you make a decision on how to move, first calculate how much each removal option will cost, whether it is hiring a removal service, renting a truck or moving yourself. Most people who have moved before will agree that renting might be the most expensive option so you perhaps should hire moving company or you should move yourself.
Before you actually make a decision, make sure you do a cost analysis to find what best suits you and your needs. But, if you eventually opt for hiring a professional moving company, there are smart ways to cut down your costs. Check the following tips and learn how to save during London removals.
The less weight, the less money
Before you start packing, you need to get rid of stuff you no longer need or want. You need to reduce your load because the weight of your belonging is what determines the moving cost. There are probably clothes that don't fit, books that are just collecting dust or old appliances that are replaced by the new ones. You can sell some of the items, or donate to charity or other facilities that will gladly accept the donation. The point is that you avoid packing stuff you will not use in your new home, loading and paying for their removal, and eventually unpacking them, which that will take time and effort. Moreover, stuff like these will only take space and collect dust in your new home.
Moving season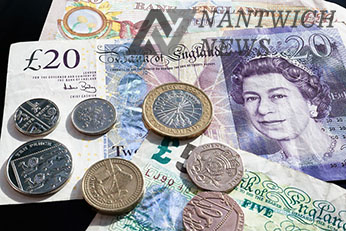 You can save money by choosing the right time for removal. But, sometimes you cannot choose your removal time and you are forced to move at a particular time. If you are moving during the season, you will pay more than if you move during the off-season. Removal rates are the highest during June or July or at the beginning of the month. Talk to your London moving service and find out if they can give you a deal.
Make arrangements in advance
When it comes to making arrangements in advance and hiring movers, the earlier you book, the less likely you will be charged more than necessary. So, if you have enough time, choose the moving company that will meet your needs and requirements and book as soon as you decide you will move. Because, if you wait or you are moving last minute, they will charge you more because they need to manage sudden preparations for your removal, and they will simply charge more because they can. So, book as early as possible in order to avoid unnecessary expenses. Additionally, if you can be flexible and work within their time frame, you can ask them to give you some sort of a discount. Some situations will not allow you to pick your removal dates but if you can, then give it a try.
Plan your costs in advance
Proper planning your removal can help you avoid unexpected costs, especially when it comes to movers and their services. Movers offer a range of services and you should know charges in case you need some of them during removal. There are:
flight costs (a mover carries goods up or own flight of stairs)
long carry costs (a mover needs to carry your belongings from the van to your house)
accessorial costs (dissembling furniture, packing, and many more), etc.
You can avoid additional costs if you plan in advance and if you know all the details related to London moving service. So, get the information and also, make sure you have settled everything concerning moving into your new place immediately after the truck arrives so you can avoid any storage fees.
Moving unusual items
If you have some unusual items to move, such as boats, snowmobiles or similar vehicles, ask your mover about the cost. Moving such items will probably cost more money so get the details in time. Probably the most cost efficient option is to move them yourself or rent a trailer if you are driving to your new destination. There are specialty movers that only move certain items like piano. Sometimes it is less expensive if you choose to hire them than if your moving company hired additional staff. It is recommended that you ask around to get the best quote before you actually make any decision.
Special packing
Some of your belongings might need special care related to packing, like appliances. Some of them require special care that will ensure they arrive safely at their destinations. These services might be charged extra by moving companies. Therefore, you better ask before hiring. If they do charge extra and you are not willing to pay, find alternative packing solutions. You can ask a friend to help you pack or you can ask local outfitters for an advice. They know how to handle and protect stuff like these.
Last minute packing
Make sure you are completely packed when a moving truck arrives. They will charge you extra if they need to help you to pack last minute belongings. You should have everything ready to go. Before you ask them anything to help you with, ask them what services are included in price. This way you avoid unpleasant surprises when your moving bill arrives.
Whenever a big event is concerned, including removal, there are always hidden costs and fees. However, there are also ways to avoid such unpleasant surprises. So before you make decisions, your best policy is to get informed. Never underestimate the value and the power of information. The more you know about removal and costs, the less money you are going to waste.