Your current rental unit doesn't cover your needs anymore and therefore you have decided to rent a new property. While this may sound simple and easy, the truth is that it isn't as there are many factors that you should consider before signing a tenancy agreement.
Budget
Before you contact your present landlord and notify him that you are going to vacate his property, draft a moving and renting budget. This way you will know in advance what are your possibilities and more importantly you will prevent the unfortunate scenario during which you drain all your savings. When you are deciding the size of your budget make sure that you leave a certain buffer which will permit you to cover unforeseen expenses.
Season
Rent rates like all services and products tend to alter in dependence of the season. Studies show that lease fees are much higher during spring and summer, more affordable during autumn and low during winter. It is like this because the demand for rental properties is much higher during the warmed months of the year. This means that your monthly rate will be determined more or less from the season during which you will sign your tenancy agreement. So, if you aren't in a hurry try to move during fall or winter.
Neighbourhood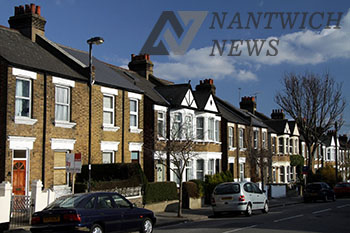 The English capital is one of the most affluent and expensive cities in the world. It is also the location of some of the most luxurious and opulent areas not only in Britain but Europe as well. This means that there are districts in which renting a property will cost you a small fortune. Such neighbourhoods are:
Kensington
Chelsea
West Brompton
Notting Hill
Pimlico
Belgravia
Fitzrovia
However this doesn't necessarily mean that you cannot find affordable rental units in a nice area. Districts such as Erith, Belvedere, Wallington, Rush Green, Thamesmead, Sutton, Romford, Anerley and more are renowned for their beautiful properties and cost effective lease fees.
Area amenities
Nearby facilities should play an important role into your decision, not only because they will affect the size of your monthly rental fees but also because they will either facilitate or hinder your daily routine. For example if you have children it is for the best if you search from a neighbourhood which has a school and medical clinic. The presence of these amenities will save your time and energy but will also affect your rent expenses.
Type of property
It is quite simple, smaller household are cheaper than larger ones, flats are more affordable than houses. So, think carefully on what type of rental unit you really need. For instance there is no use into renting a three bedroom detached house if you are living alone.
State of the property
The condition of the rental unit is as much important as its location and type. Well-maintained properties are more expensive and vice versa. Some landlords are willing to make considerable discounts if their tenants are really to carry out some of the necessary repairs. This means that you shouldn't neglect with ease units which aren't in top shape because if you`re careful enough you may just find a diamond in the rough which with some tweaks here and there may become a wonderful home at a very reasonable price.
Property amenities and safety features
Another factor that you should absolutely take into account is whether a rental unit is furnishings or not. Property which don't have any furniture and appliances are more affordable as you would have to buy these items. So, if you own furnishings and kitchen and bathroom appliances there is no need for you to look into fully fitted unit because aside of the rent you will have to pay for storage to keep some of these items. On the other hand, if you don't own any furniture and household amenities, avoid renting empty properties are furnishing them may be more costly than paying a higher rent in the long run. Last but not least always look for rental units which are property secured and have functional alarms and safety features such as smoke detectors.
Moving expenses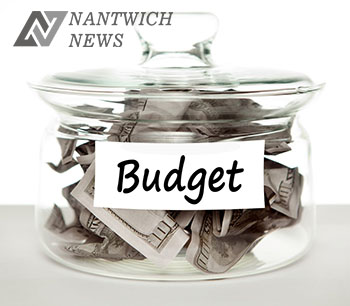 Relocation companies will calculate their moving fees for London Domestic removals in dependence of the distance between your former rental unit and your new one, the amount of items that they would have to pack, load and haul and the required workforce and vehicles needed for the execution of the relocation. They will charge you additionally if you don't provide them an access to both properties and if they have to carry your belongings by stairs in case one or both real estate don't have lifts. So, if your budget is limited try to save some money by choosing to lease a property which has a parking lot and a working elevator.
Commute expenses
If you are a commuter you should take into account your commute expenses before you make any decisions. Public transportation and cab fares can be quite costly in London. So, instead of spending money for the tube, train, bus and taxi rides, you can choose to rent a property that is a bit more expensive but closer to your place of work. This will not only save you time but it will also permit to lease a better rental unit. Bear in mind that not all districts in the city have their own railway or tube stations, so it is preferable that you opt for a neighbourhood which has a station nearby. Note that owning and using a car doesn't automatically mean lower commute expenses. Therefore take your time to calculate your automobile maintenance costs, so that you can take a cost-effective decision.
Landlord
Your former landlord may have been a good guy but not all property owners are nice. While this factor won't affect the amount of your monthly rent, it is very important that you lease a property from a landlord who is reasonable, communicative and responsible. You should know that a bad proprietor can turn your life into a total nightmare.